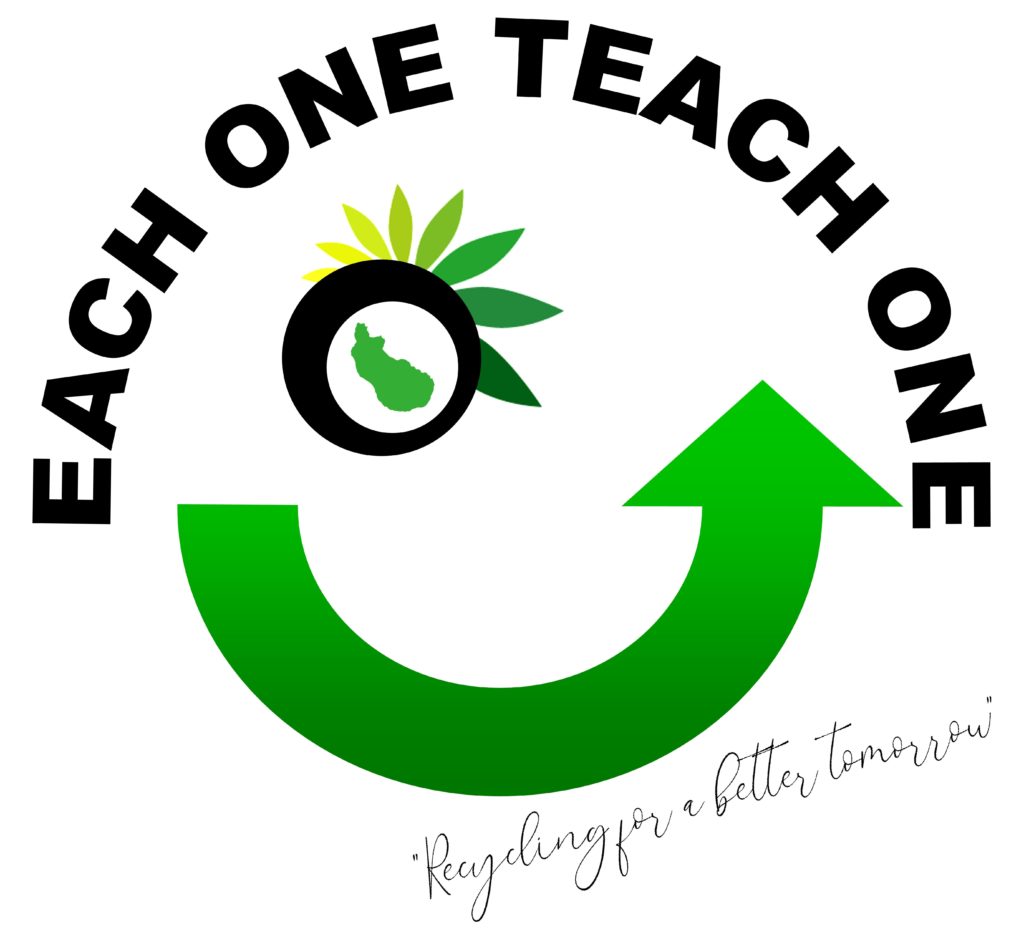 Each One Teach One project, launched by the St. Eustatius Waste Solution SWS in February 2020, aims to educate, motivate as well as to promote the significance of recycling and the hazards of littering in the schools on the island. The Bethel Methodist School won the first "Each One Teach One" recycling project which was hosted by the St. Eustatius Waste Solution (SWS). The commissioner of Waste Management Alida Francis is seen in the photo presenting the winning trophy to the Bethel Methodist School Principal Mrs. Jarmila Wilson-Berkel. Also in the photo is EJL Services HR Manager Mrs. Marelva Lewisalong along with class teachers of groups 4 and 5, teacher Claudine Spanner and teacher Natalie Zesburg.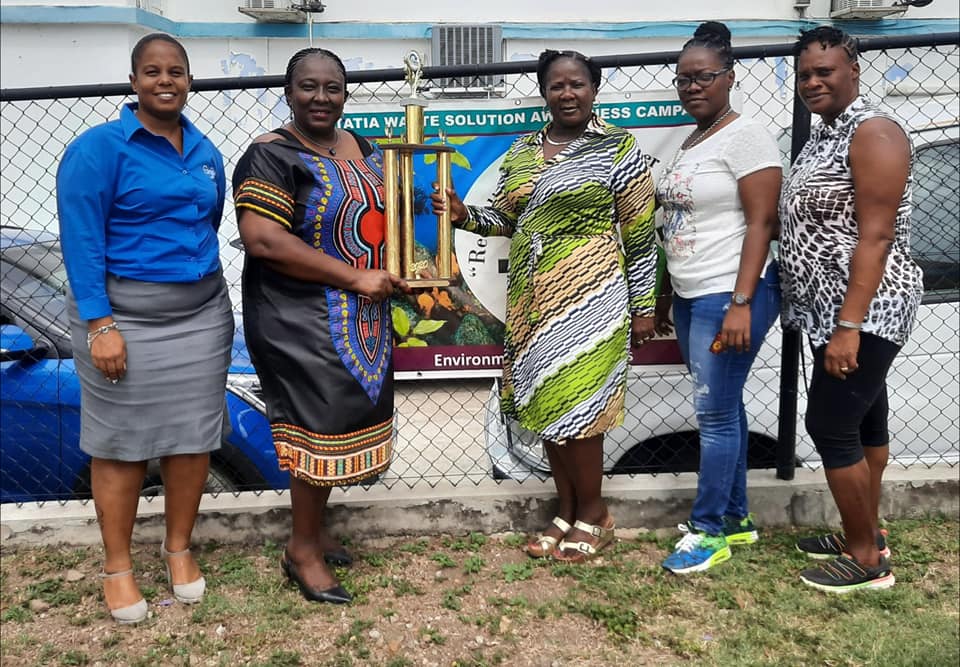 The Project:
Schools were asked to start saving a recycled product for a period of 3 months. Each respective school received one of the following subjected items to work with; – 1. Styrofoam, – 2. Marine Pollution (for example Glass, Cans, tires, rope, etc.), – 3. Single-use Plastic (example; plastic cups, plastic bags, utensils, etc.). – 4. Biodegradables. Each school had the opportunity to create/invent a product from their recyclables. Buying items at the supermarkets was not allowed and was not an option. Creating an upcycled product out of recyclables can be very easy. Each group was allowed to work closely with their class teachers and parents as well. The option to contact one of nature and environmental foundations on the island was also a possibility for each school for research and information purposes, namely; St. Eustatius Nationals Park Foundation STENAPA, Caribbean Netherlands Science Institute CNSI, St. Eustatius Tourism Development Foundation STDF or the St. Eustatius Waste Solution SWS.
Project Objective:
To advance and apply best practices in schools with anticipation that the future generation becomes eco-friendlier.
introduce Fresh Ideas in the classrooms, helping students to become innovative thinkers.
Create awareness on the topic of recycling, upcycling, and the dangers of littering.
Have fun while learning.
One of the main focuses of SWS is to work closely with the youth of Statia, the future generation. Each One Teach One is one of many campaigns that the waste management company plans to host. Students being taught the importance of recycling and waste management from an early age is educational and will motivate others to want to be a part of the successful drive. Recycling could help save the environment! Getting the island to fully understand and adapt to recycling is a process and SWS strongly believes that by forming this outreach campaign, it is our mission that each child/group may become creative thinkers and discover ways to reuse their recycled materials. Recycling is very important and should be explained as much as possible to the future generation.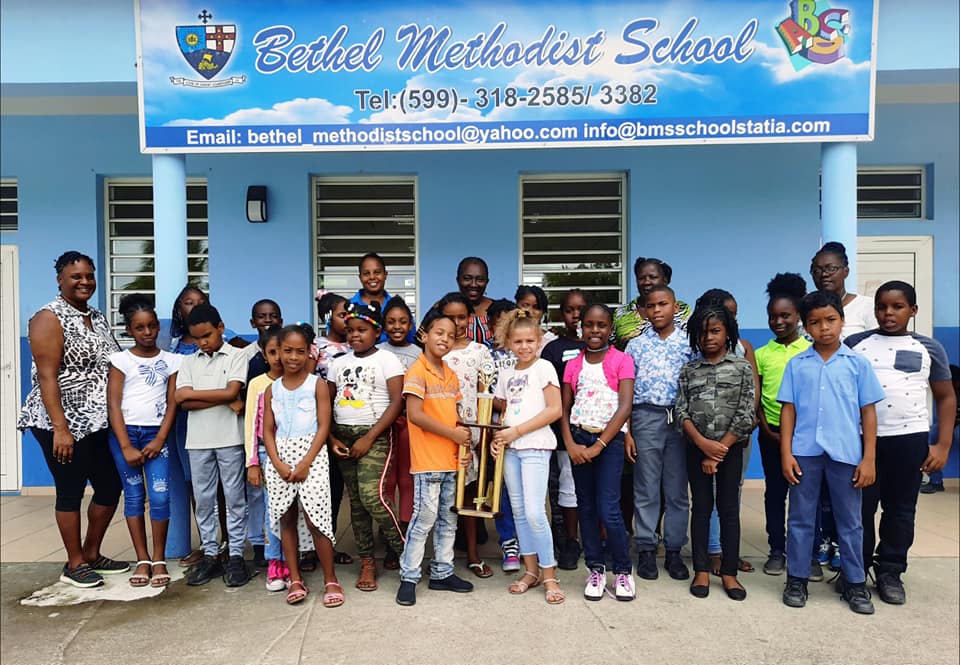 Participation:
All primary schools on the island were invited to participate. The inaugural Each One Teach One scholastic project was spearheaded by SWS Public Relations, Ms. Teena Lopes. "After the month of March, it became a bit challenging to complete the project due to developments surrounding COVID-19", said Lopes. "Most schools were unable to complete their projects due to not being able to work in groups. Nevertheless, SWS is thankful that we were able to achieve the success of the first one and look forward with enthusiasm for many more to come", Lopes added.